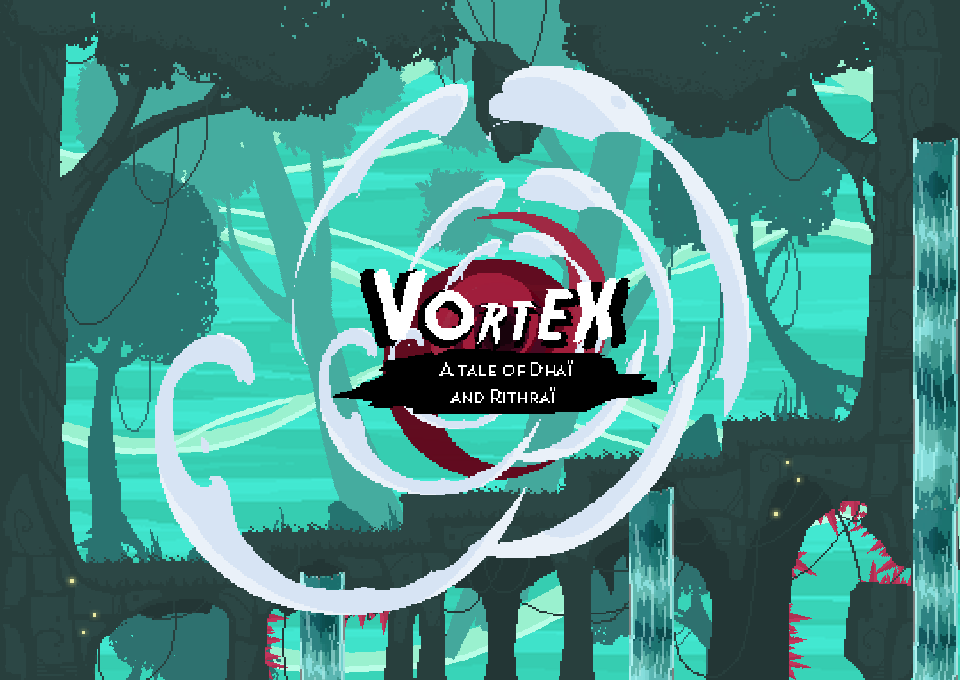 Vortex : A Tale Of Dhaï And Rithraï
A downloadable game for Windows and macOS
Hey there! :D
--

Vortex is a pixel art trial-and-error platformer game. Be ready to get sweaty thumbs :D
Here is the story:

At the beginning, there was one being, the great Dhaï Enne Rithraï. But one bad portal accident later, It was separated into two entities: Dhaï and Rithraï.
Rithraï had the powers to create portals on his own and to travel through universes. Dhaï had... nothing but a bad temper. And he was jealous. Like crazy jealous.
Take control of Dhaï and run after Rithraï through falling apart universes in order to get your mightiness back! But beware, don't fall into the vortices...
--
Play with a xbox controller to get a better experience.

Controls
Left analog stick : Move

A : Jump/select
RB : Grappling Hook
You can still play with your computer's keyboard and change the keys to your liking!
--
The game is still in development and far from giving you the full experience. The demo here is free to play. Don't hesitate to follow us on social medias to know how Vortex is doing! :)
We're a 5 people team, all french students working for the Hits Playtime challenge. Learn more about us on our profile page.
--
Follow us on Twitter, Facebook, Tumblr and Instagram!
<3 The Vegarnivore Team <3
Comments
Log in with itch.io to leave a comment.
Got close to finishing but... another session.. :)